Best Events DJ in North Carolina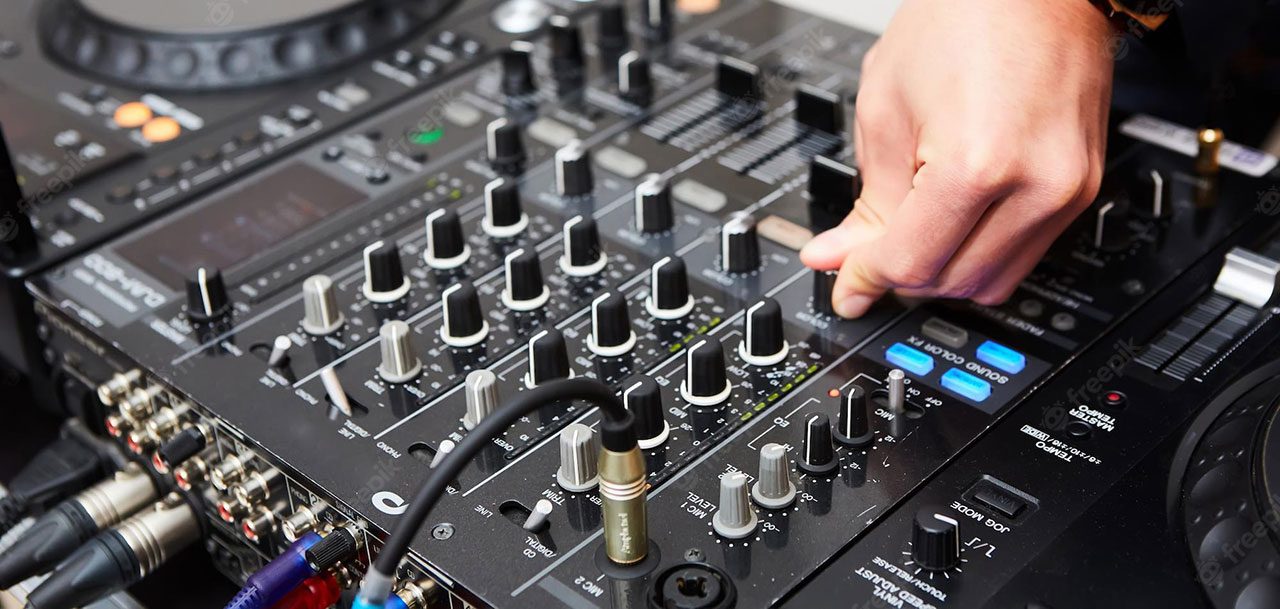 Get an experienced Events DJ in North Carolina to turn up the fun at your forthcoming gathering. Events DJs come prepared with all the equipment they'll need to make the party a hit. A DJ can play music to fit the event's mood, whether formal, casual, serious, celebratory or between. This, plus an upbeat DJ who uniquely blends the recordings, makes for an unforgettable live show.
No matter the reason for the party, you've probably put in a lot of work and money to make it unique. To a large extent, the success or failure of your event will depend on the caliber of the DJ, both in terms of the music he plays and his ability to keep the crowd entertained. Don't let an incompetent Events DJ who quotes you a low fee ruin your special day.
North Carolina is home to many talented Events DJs, and SireSounds Mobile DJ is the best of them.
SireSounds Mobile DJ: Best Events DJ in North Carolina
SireSounds Mobile DJ is a company in North Carolina that specializes in delivering event DJ services for various events, ranging from weddings and corporate functions to school dances and nightclub sets.
The SireSounds Mobile DJ service offers a diverse selection of musical genres as well as a complete sound and light display, making them suitable for events of any scale (hip hop, club, R&B, top 40, classic rock, old school, etc.)
About the Owner of SireSounds Mobile DJ
Sire, the proprietor and main DJ of SireSounds Mobile DJ inc, has earned a stellar reputation for his ability to keep listeners of any age engaged and amused.
DJ Sire started mixing records at age 16, using two turntables (one owned by his mother) and a mixer to cut and scratch. He co-DJs neighborhood parties.
Moreover, Sire takes his skills to college and DJs Fashion shows, Step shows, Homecoming, and Student union parties. Then, Sire begins broadcasting his radio show known as "The Fight the Power Hour."
DJ Sire heads to the U.S. Marine Corps, where he maintains a DJ setup and improves his talents.
In 2006, DJ Sire relocated to Charlotte, North Carolina, where he established SireSounds mobile DJ and went on to play at more than one thousand weddings and other events over the next 16 years.
Why Should You Choose SireSounds Mobile DJ as Your Events DJ in North Carolina?
The first and foremost reason is,
SireSounds Mobile DJ has more than 30 years of expertise delivering music and entertainment for various events, including weddings, family reunions, quinceaneras, corporate events, sweet sixteen parties, barbecues, and significant school events.
They are well-coordinated, timely, and qualified professionals to present you and your guests with a night of entertainment that is one of a kind and that everyone will remember for a long time. They are well-versed in the new music that young people appreciate today (profanity edited), while at the same time, they are masters of the old school in all different genres.
They put in a lot of effort and are committed to ensuring that every event receives the high-quality attention that one would expect from an experienced disc jockey, from the music selection to the service.
SireSounds Mobile DJ with experience in spin tunes keeps the party going at big and small parties. Here, they only play the music with no explicit lyrics. This is topped off with a stunning light show and video. Thanks to their broad music library, they can play anything from the top 40 to R&B to rock, hip-hop, oldies to country.
Technologies used by SireSounds Mobile DJ
The Events DJ company SireSounds believes that the quality of its DJs is equally as vital as the quality of the equipment and technology they utilize.
The following are some of the technology utilized by Siresounds Mobile DJ events DJ in North Carolina:
DJM-S9 Pioneer Mixer,
Two 15-inch and One 12 inch Powered EV Speakers,
Wireless Microphones,
Dancefloor Lights upon Request
Equipment Rentals Service by SireSounds Mobile DJ Events DJ in North Carolina
Additionally, they offer a DJ equipment rental service throughout North Carolina. Rent the equipment you need to be the disc jockey at your party, or rent some audio gear and a public address system for your next Big Event.
SireSounds Mobile DJ's Service Pricing
SireSounds Mobile DJ events DJ in North Carolina provides the most engaging service at the lowest price. They guaranteed that they would perform better than any professional DJ operating in North Carolina.
The following is a list of some services and their respective prices:
1. SireSounds Mobile DJ Services for Weddings:
For a Wedding party, SireSounds Mobile DJ provides a different price service. Those are:
3 Hour Wedding or Party – 500 dollars
4 Hour Wedding or Party – 600 dollars
5 Hour Wedding or Party – 700 dollars
6 Hour Wedding or Party – 800 dollars
8 Hour Wedding or Party – 1000 dollars
2. SireSounds Mobile DJ Services for Various Events :
DJ services for outdoor HOA parties, birthday parties, and other daytime events are available for $125 for three hours.
3. SireSounds Mobile DJ Equipment Rentals Service
Daily Equipment Rental Fees 350 dollars and 4 hours Equipment Rental Fees 500 dollars.
Bottom Lines
An Event DJ is more than just the party's soundtrack; they're also the event's public face. They will make an effort to relate to your guests. Their enthusiasm and presence will set the tone for fun at your party. When preparing an event, hiring a DJ specializing in the music that will be played is vital.
A competent disc jockey will know just what to play to maintain the energy high. Knowing when to do something and how the crowd will react is crucial. A skilled DJ must know when to break out the tried-and-true crowd pleaser. They are also aware of the most up-to-date music that has catchy beats.
And SireSounds Mobile DJ is an excellent example of one of these events DJ in North Carolina.