Our Prices Plans
We offer the best recording studio rates for true world-class
music production you will find anywhere
Wedding Dj Package
– Premium
– 4 hours of continuous music $100 for each additional hour added
– Wireless Microphones for Toasts and speeches
– An unlimited musical library including any songs or playlists of your choice or all of your own songs or playlists
– Last-minute requests during your reception upon your approval
– Setup and breakdown of all equipment
– MC-Master of Ceremonies (Either the DJ or person of your choice)
– Appropriately Dressed DJ
Wedding Dj Package
– Platinum
– 5 hours of continuous music $100 for each additional hour added
– Lighting Package
– Wireless Microphones for Toasts and speeches
– An unlimited musical library including any songs or playlists of your choice or all of your own songs or playlists
– Last-minute requests during your reception upon your approval
– Setup and breakdown of all equipment
– MC-Master of Ceremonies (Either the DJ or person of your choice)
– Appropriately Dressed DJ
– Assistants with music planning and song choice
Book Your Session
[contact-form-7 title="Book Your Session"]
Siresounds' Wedding DJ Packages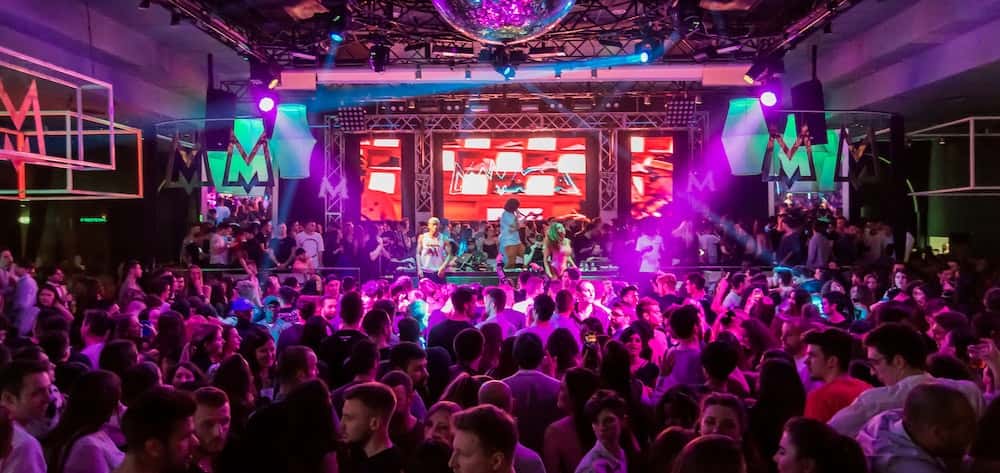 If you're looking for the Best Wedding DJ packages then go no further than Siresounds Mobile DJ.
It makes no difference what genre of music you enjoy listening to since everything will go together beautifully. Every major event at the reception, from the bridal party's arrival to the first dance and the cutting of the cake, will be announced by our DJs.
Here at Siresounds Mobile DJ, we cater our wedding DJ packages to each client individually, making them perfect for their big day. For the party to go smoothly, we must ensure everyone has a good time.
By spinning a diverse mix tailored to you and your fiance, we may assist in creating the ideal atmosphere. For the night to be a success, we need the dance floor to be busy at all times.
Why Choose Siresounds Mobile DJ's Wedding DJ Packages
With the assistance of Siresounds Mobile DJ, you can rest assured that your wedding will be one for the ages. Their lighting service is second to none, and they are masters in new music that young people like (explicit language omitted) and the classics of every era. They have expert lighting installers who will arrive hours before the wedding to put up the lights and make sure everything looks perfect. Because of this, they're trying new approaches to alleviate stress. Throughout their career, they have performed at over a thousand occasions, most of which were weddings. They've been making music together for twenty years, and they've played in various styles.
If you're planning a wedding, here are some reasons you should choose SireSounds Mobile DJ:
Focused on Making Your Wedding a Huge Hit
You can count on receiving the individualized attention you deserve from our team at Siresounds Mobile DJ. We always arrive on time, keep things running well, and ensure that everyone has a beautiful day. For the most part, we care just about you. The spotlight is finally on you! To do this, we will do everything we can to make your event memorable and fun for you and your guests.
Professionalism and Years of Experience
You can trust that your wedding reception will go off without a hitch when you hire one of our professional DJs to handle the music. They can help you create an atmosphere at your wedding that will leave your guests speechless and your images looking amazing.
Tune Selection:
The SireSounds Mobile DJ service is flexible enough to accommodate parties of any size, with its wide range of musical offerings (hip hop, club, R&B, top 40, classic rock, old school, etc.) and full sound and light display.
Pleasant, Low-Cost, and Hassle-Free
Not only that, but we have staff available to assist you with consolidating your supplier information into one convenient location. Direct Entertainment is the best choice if you want an economical package that includes live and exciting music, unforgettable action photography, and no headache from coordinating with several vendors. We want your reception to be a time to remember, so we'll do everything we can to ensure that it's a lot of fun, classy, and stress-free. Everything related to your wedding will go ahead without a hitch, allowing you to relax and take it easy. It would be a privilege for us to assist you in putting together the necessary plans for the significant occasion that is coming up. You can discover how we can make your wedding the talk of the town by watching our films.
Lighting Services for Wedding DJ packages by Siresounds Mobile DJ
Your wedding will be remembered forever, thanks to Siresounds Mobile DJ. They are well-prepared, prompt, and assured of making the event successful. Their lighting service is second to none, and they are masters in new music that young people like (explicit language omitted) and the classics of every era. There are trained lighting technicians who will arrive hours before the event to set up the lights and make sure everything is perfect. Because of this, they are working hard to find ways to reduce the amount of stress you are under.
Lighting by Siresounds Mobile DJ for your wedding
Siresounds Mobile DJ uses event lighting to turn a drab venue into a breathtaking setting for the wedding day. Siresounds Mobile DJ provides professional event lighting services that transform your ordinary banquet hall into the spectacular backdrop of your wildest party dreams.
Ballroom Lighting
Siresounds Mobile DJ has lights for the dance floor available on demand. The room can be bathed in light or use a dance floor party light set. Intelligent lighting, often known as colorful, sound-activated lights, may transform any space into a joyous atmosphere.
Swaying spider-like headlights
The Spyder LED is an 8-beam portable lamp that comes equipped with a variety of additional capabilities. Make your wedding memorable by creating a multi-beam look with fog or haze.
Diverse Color LED Strip Lights
Professional RGB Bar lighting may make a massive difference in the mood of your wedding. The use of color-changing (RGB) fixtures at weddings are on the rise as a fun and creative way to inject some vibrancy into the proceedings. Possible services include display lighting, exhibit lighting, accent lighting, cove lighting, and ornamental lighting. From a distance, you can choose from tens of thousands of color options. The experts who set up programmable lighting systems utilize these bulbs.
The technology used in Siresounds' Wedding DJ Packages
SireSounds, a DJ firm specializing in events, places equal importance on the caliber of its DJs as it does on the sophistication of the tools at its disposal.
When performing weddings, Siresounds Mobile DJ uses some of the following technological advancements:
Use Serato DJ Software,

Mixer DJM-S9 Pioneer,

Two 15-inch and one 12-inch powered EV speakers

Wireless Microphones,

Computerized Music Mixing using Serato
Serato DJ Software
Regarding DJ software, Serato DJ Pro is what Siresounds Mobile DJ relies on. Because of its adaptability and capacity to aid in creating unique performances, they extensively use Serato DJ Pro. Artists of the highest caliber can perform at the finest music halls because of it. There are approximately 90 premium hardware options officially supported by Serato DJ Pro. The whole thing is designed to give you as much pleasure as possible.
Mixer Pioneer DJM-S9
With Siresounds Mobile DJ, you may have a professional DJ mixer with assignable FX buttons/pads and a programmable Magvel Pro crossfader. The DJM-S9 is a professional-grade digital mixer that can endure even the most intense scratch performances thanks to the high-quality audio circuitry it inherits from our flagship DJM-2000NXS 4-channel digital mixer.
Sound Systems Powered by Electric Vehicles
Electro-new Voice is constantly innovating new products to keep up with the ever-rising demands of the global entertainment business. The planning, development, and testing processes of every EV loudspeaker are carried out with dependability as a top priority.
Wireless Microphones
Simply put, a wireless microphone doesn't need to be hardwired into the recording or amplification device. Having a cordless microphone certainly gives the performer more freedom of movement. With this setup, the performer or speaker can move around the stage and interact directly with the audience without worrying about losing their voice or the listeners' attention.
SireSounds, a firm specializing in events, claims that their DJs are just as crucial to their success as the machinery and technology they employ.
Here are more of Siresounds Mobile DJ's Wedding DJ Packages include
Our award-winning staff of professional DJs is available for up to six hours, and we'll pair you with a DJ who is a perfect fit for your event based on the songs and styles you want to be played.

Separate audio systems for the ceremony, cocktails, and reception, as well as any additional speakers or wireless microphones you may require, are all part of the package.

You will have unrestricted access to the DJ working your wedding, from the preliminary meeting before signing a contract to the end of the night's dancing.

No matter how offbeat your musical tastes may be, you can make a request, and the DJ will do everything possible to make it into a fantastic dance party.

Your DJ's live mixing and innovative song transitions will keep the party going strong, and the dance floor crowded all night long.

In a genuine emergency, you can rest confident that you will still have access to a professional DJ for your wedding who is familiar with your preferred music and wedding details.

The equipment installation and disassembly are included in the listed pricing and packages. The setup and sound check take around two hours, so please plan accordingly.
Wedding DJ Package Prices
Wedding Packages start as low as $500 for 3 to 4 hours. SireSounds Mobile DJ offers a specialized service at a higher rate for wedding receptions. To name a few:
$500 for a three-hour wedding or party

$600 for a four-hour wedding or party

700$ for a five-hour wedding or party

Price for a 6-hour wedding or party: $800

Pricing for an 8-hour wedding or party: $1000
Final Thought
Siresounds, your wedding's mobile DJ service, is here to help ease your mind. You can add unlimited time to any of our DJ packages. That way, you won't have to keep tabs on the DJ's timer as you relax and enjoy the party. A DJ from Siresounds Mobile DJ will arrive several hours before the party begins and stay until the end.
All of the wireless microphones given by Siresounds Mobile DJ are professional grade. We still place a premium on R&D to ensure that our clients can access state-of-the-art features without breaking the bank. If you invest in a skilled DJ and a wireless microphone system, your wedding reception will go off without a hitch. It's time to discover how a local DJ's expertise, charm, and competence can elevate your upcoming event to new heights.
***Payments on the outstanding balance can be made up until the day of your event. With our user-friendly online wedding planner and PayPal connection, you can pay for your wedding costs whenever it's most convenient for you. Your wedding planner account is also where you can view details like how much you've paid and what you owe.
You can pay with the following: Visa, Mastercard, Discover, PayPal, PayPal Credit, debit card, or personal check. If you spend more than $98, you can spread the cost over six months at no interest with PayPal Credit. Consequently, you can spread out your payments as it best suits you.
Ideas
Because there is an opinion on your work and solutions to make it more competitive in the industry
Reference
Because there is a reference which then not be able to do without it